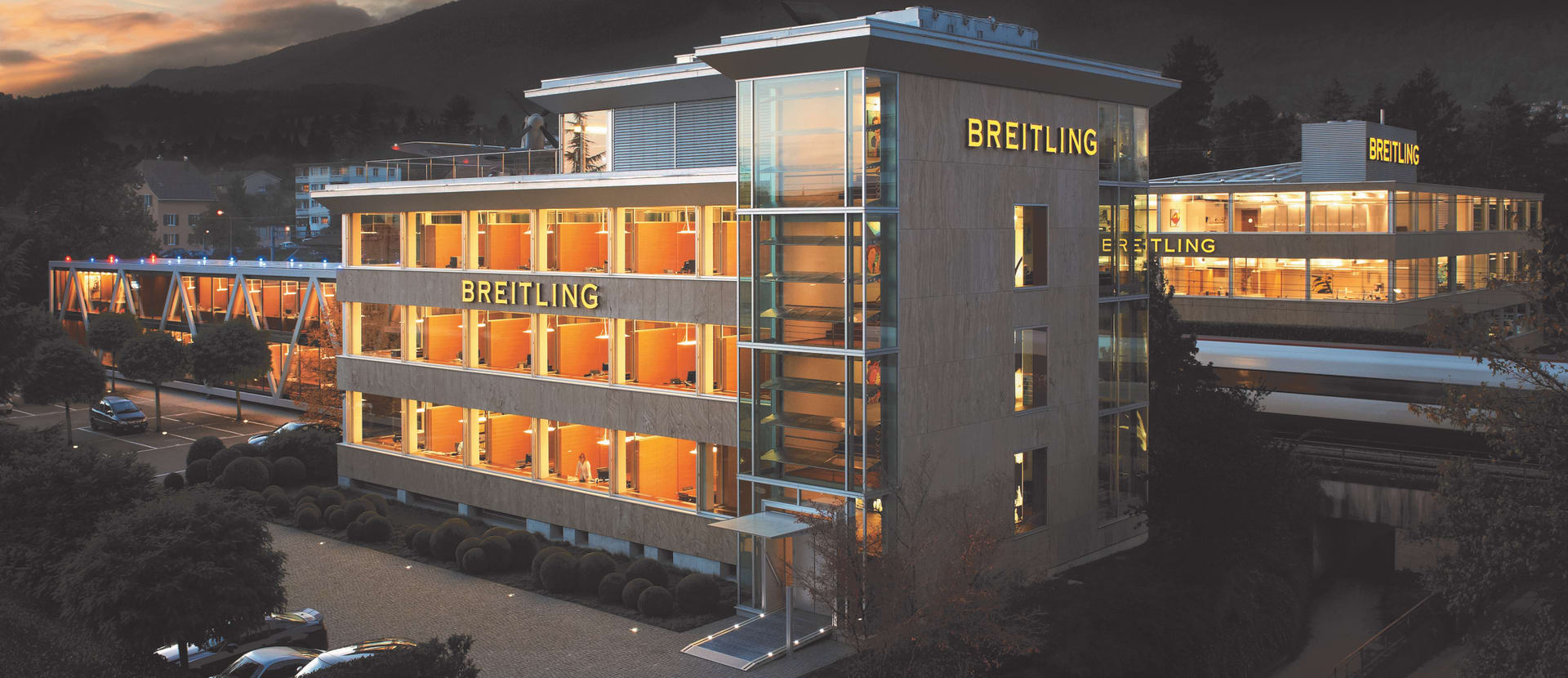 Assistant Boutique Manager - San Francisco
San Francisco

,

California

,

United States

$70 - $80 per year

Retail
Job description
Breitling U.S.A., Inc. ("Breitling" or the "Company") designs and creates high-precision timepieces with an uncompromising commitment to design excellence. Since 1884, Breitling has established a global reputation, playing a pioneering role in the development of the wrist chronograph. Renowned for its spirit of innovation, Breitling has earned a place of privilege in aviation, science, sport, and technology. Breitling manufactures its own movements in-house, and the quality of every watch is confirmed by its status as a Contrôle Officiel Suisse des Chronomètres (COSC)-certified chronometer, made in Switzerland.


Position Summary:
The Assistant Boutique Manager shares responsibility with the Boutique Manager business development and assists in overall management of the boutique, staff, merchandise and customer experience. The Assistant Boutique Manager will also assist in achieving sales objectives, building highly motivated teams and helping to develop the sales team.
Essential Duties & Responsibilities (include but are not limited to):
Sales/Customer Service
Maintain floor coverage to support sales team in providing a luxury experience for customers. Set an example through client interactions and ensure highest level of service exists in order to meet or exceed store goals
Partner with Boutique Manager to monitor performance goals and continually make necessary adjustments to meet or exceed goals.
Address and successfully resolve client situations according to company standards. Escalate client issues to Boutique Manager as needed.
Initiate and leverage sales opportunities with existing and prospective customers while developing and maintaining clients
Support sales associates in Breitling "Sales Techniques and Service" and clienteling skill development
Develop strong product knowledge as well as company history, information and news knowledge to be able to communicate to both customers and the team.
Knowledgeable in current industry trends and technology including familiarity of competition.
Maintain a professional appearance and behavior and follow the Breitling dress code standards
Support all company initiates as they relate to product launches, customer service and selling
Leadership
Take full responsibility for the boutique in the absence of the Boutique Manager
Leading by example, ensure a positive and professional team environment that promotes trust, integrity and superior performance standards
Foster a positive working environment that encourages diversity, mutual respect and teamwork
Hold coaching sessions with sales team to review performance and provide timely feedback in partnership with Boutique Manager
Support and assist in the development of sales team to ensure achievement of company standards
Assist Boutique Manager in resolving employee issues in a professional manner and in accordance to company guidelines
Store Operations
Maintain thorough understanding of all company policies, procedures and processes. Ensure team adherence to company and security policies and procedures at all times
Maintain inventory accuracy and shrink within company standards by regular follow ups with Boutique Manager/Corporate and executing initiatives as needed
Support Boutique Manager in managing daily store operations
Manage timekeeping and payroll with final approval of Boutique Manager
Assist Boutique Manager in preparing and executing special events and community initiatives that promote sales development in compliance with company guidelines
Assist in overseeing the repair process to insure increased client follow-up and timely resolution of issues
Other special projects and responsibilities as assigned
Visual Merchandising
Assist in maintaining visual standards with direction from corporate and management
Team Relations
Maintain open, professional and ongoing communications with store management, peers and corporate
Be a positive role model and represent the brand appropriately at all times
Adapt to changing needs of the brand and company
Where requested, partner with Boutique Manager to successfully on board new hires including training on company processes, policies and procedures, company philosophy and heritage and product etc.
Ensure fair and effective scheduling of sales team to support business needs and maximize productivity
Job requirements
Skills, Knowledge and Personal Attributes Required:
Minimum of 3 years experience in retail required
Previous experience in high end watch sales preferred
Strong organization, communication and follow-up skills are essential
Excellent communication, verbal and written skills
Strong attention to detail
Results oriented and self-motivated individual who is able to achieve goals defined by management
Highly flexible and able to work as part of a team in a demanding environment
Ability to understand sales, budgets, goals and scheduling
Computer proficiency a must
Physical Demands:

While performing the duties of this job, the employee is regularly required to sit; use hands to hold, handle, or feel; reach with hands and arms; and talk and hear. The employee is occasionally required to stand; walk; climb or balance; and stoop, kneel, or crouch. The employee must occasionally lift and/or move up to 20-30 pounds. Specific vision abilities required by this job include close vision, distance vision, color vision, peripheral vision, depth perception, and ability to adjust focus. The physical demands described here are representative of those that must be met by an employee to successfully perform the essential functions of this job. Reasonable accommodations may be made to enable individuals with disabilities to perform the essential functions.
Breitling USA, Inc. is an Equal Opportunity Employer. All qualified applicants will receive consideration for employment without regard to age, sex, sexual orientation, gender identity, race, color, creed, religion, ethnicity, national origin, citizenship, disability, marital status, military status, pregnancy or any other legally-recognized protected basis prohibited by applicable law.
or
Apply with Linkedin
unavailable
Apply with Indeed
unavailable
Your application has been successfully submitted! We will get in touch with you as soon as possible.
Your application has been successfully submitted!