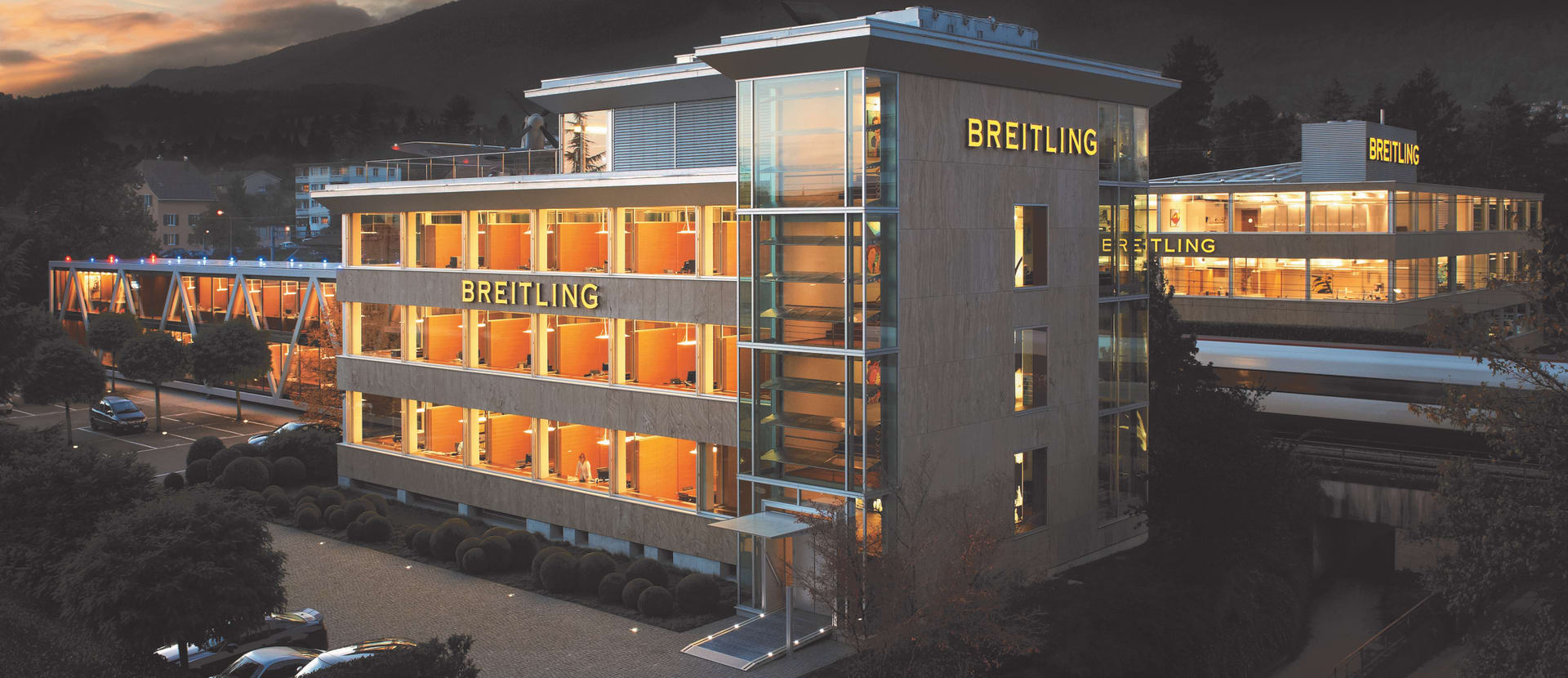 Boutique Manager - San Francisco (New Boutique)
San Francisco

,

California

,

United States

$90 - $110 per year

Retail
Job description
Our new boutique located in Union Square, San Francisco is scheduled to open in the Winter 2023
Breitling U.S.A., Inc. ("Breitling" or the "Company") designs and creates high-precision timepieces with an uncompromising commitment to design excellence. Since 1884, Breitling has established a global reputation, playing a pioneering role in the development of the wrist chronograph. Renowned for its spirit of innovation, Breitling has earned a place of privilege in aviation, science, sport, and technology. Breitling manufactures its own movements in-house, and the quality of every watch is confirmed by its status as a Contrôle Officiel Suisse des Chronomètres (COSC)-certified chronometer, made in Switzerland. 
Position Summary :
The Boutique Manager is responsible for overall management of the boutique, associates, merchandise and customer service. They are responsible for achieving sales objectives, store KPI's, achieving and maintaining high operational and merchandising standards, building highly motivated teams and developing the sales team.
Essential Duties & Responsibilities (include but are not limited to):
Business Development
Develop boutique business plan to include marketing and promotional strategies that will continue to drive traffic to the store and grow the customer base, with emphasis placed on building the local market. Present strategies to Retail Director and Regional Manage for review and approval.
Be aware of the local market and business environment including competitors' business activities and luxury market trends.
Sales Management
Demonstrate sales leadership for the sales team by playing an active role on the selling floor
Leading by example, ensure a positive and professional team environment that promotes trust, integrity and superior performance standards
Foster a positive working environment that encourages diversity, mutual respect and teamwork
Continuously motivate and coach sales team to meet assigned sales and productivity goals. Provide recognition for top sales associates.
Empower sales associates to make decisions in the best interest of providing exceptional customer service
Proactively manage the clienteling function in the store
Ensure all sales associates are knowledgeable on all products, company history and information. Be up to date with company news.
Provide feedback to Retail Director on product assortment, buying trends and customer requests
Team Management
Be a positive role model and represent the brand appropriately at all times
Adapt to changing needs of the brand and company
Recruitment of candidates for all levels within the store with qualifications that meet company standards
Ensure all new employees complete In Store on boarding in a timely manner
Coach, develop and motivate team through monthly touch base meetings and storewide meetings as needed
Involvement in employee succession planning by training and developing employees to be able to progress along Breitling career path
Conduct annual reviews and give quality feedback to employees
Identify individual and team training needs. Create and implement regular training and monitor behaviors and results. Partner with Retail Director and Training Manager as needed.
Supervise team and enforce company policies while adhering to proper procedure regarding disciplinary action.
Ensure timely review and approval of payroll. Ensure all employees are using ADP to sign in and out.
Exhibit strong interpersonal skills in dealing with staff, peers, supervisors and the Wilton and Switzerland corporate office.
Communicate corporate initiatives and directives to team through daily and/or weekly meetings and bulletin
Store Operations
Maintain thorough understanding of all company policies, procedures and processes. Ensure team adherence to company and security policies and procedures at all times
Effective utilization of POS system and inventory management functions
Maintain inventory accuracy and shrink within company standards by regular follow ups with Regional Manager/Corporate and executing initiatives as needed
Provide qualitative and quantitative business reports as required by the Retail Director and Regional Manager
Determine staffing needs and create staff schedules to ensure appropriate store coverage to maximize business
Complete all store administration in an accurate and timely manner
Meet all KPI focused from company directive and action plan
Maintain the highest standard of housekeeping and organization both on and off the sales floor
Maintain ongoing and effective communication with members of corporate, mall office, after sales service and other stores
Perform other projects as assigned
Visual Merchandising
Assist in maintaining visual standards with direction from corporate and management
Work with corporate visual team to achieve goals of proper window installations and display
Job requirements
Skills, Knowledge and Personal Attributes Required:
Minimum of 4-7 years' experience in luxury retail with a 1-2 years related management experience required
Previous experience in high end watch sales preferred
Strong organization, communication and follow-up skills are essential
Excellent communication, verbal and written skills
Strong analytical skills
Strong attention to detail with the ability to handle multiple demands simultaneously
Results oriented and self-motivated individual who is able to achieve goals defined by management
Highly flexible and able to work as part of a team in a demanding environment
Ability to understand sales, budgets, goals and scheduling
Computer proficiency a must
Physical Demands:

While performing the duties of this job, the employee is regularly required to sit; use hands to hold, handle, or feel; reach with hands and arms; and talk and hear. The employee is occasionally required to stand; walk; climb or balance; and stoop, kneel, or crouch. The employee must occasionally lift and/or move up to 20-30 pounds. Specific vision abilities required by this job include close vision, distance vision, color vision, peripheral vision, depth perception, and ability to adjust focus. The physical demands described here are representative of those that must be met by an employee to successfully perform the essential functions of this job. Reasonable accommodations may be made to enable individuals with disabilities to perform the essential functions.
Breitling USA, Inc. is an Equal Opportunity Employer. All qualified applicants will receive consideration for employment without regard to age, sex, sexual orientation, gender identity, race, color, creed, religion, ethnicity, national origin, citizenship, disability, marital status, military status, pregnancy or any other legally-recognized protected basis prohibited by applicable law.
or
Apply with Linkedin
unavailable
Apply with Indeed
unavailable
Your application has been successfully submitted! We will get in touch with you as soon as possible.
Your application has been successfully submitted!