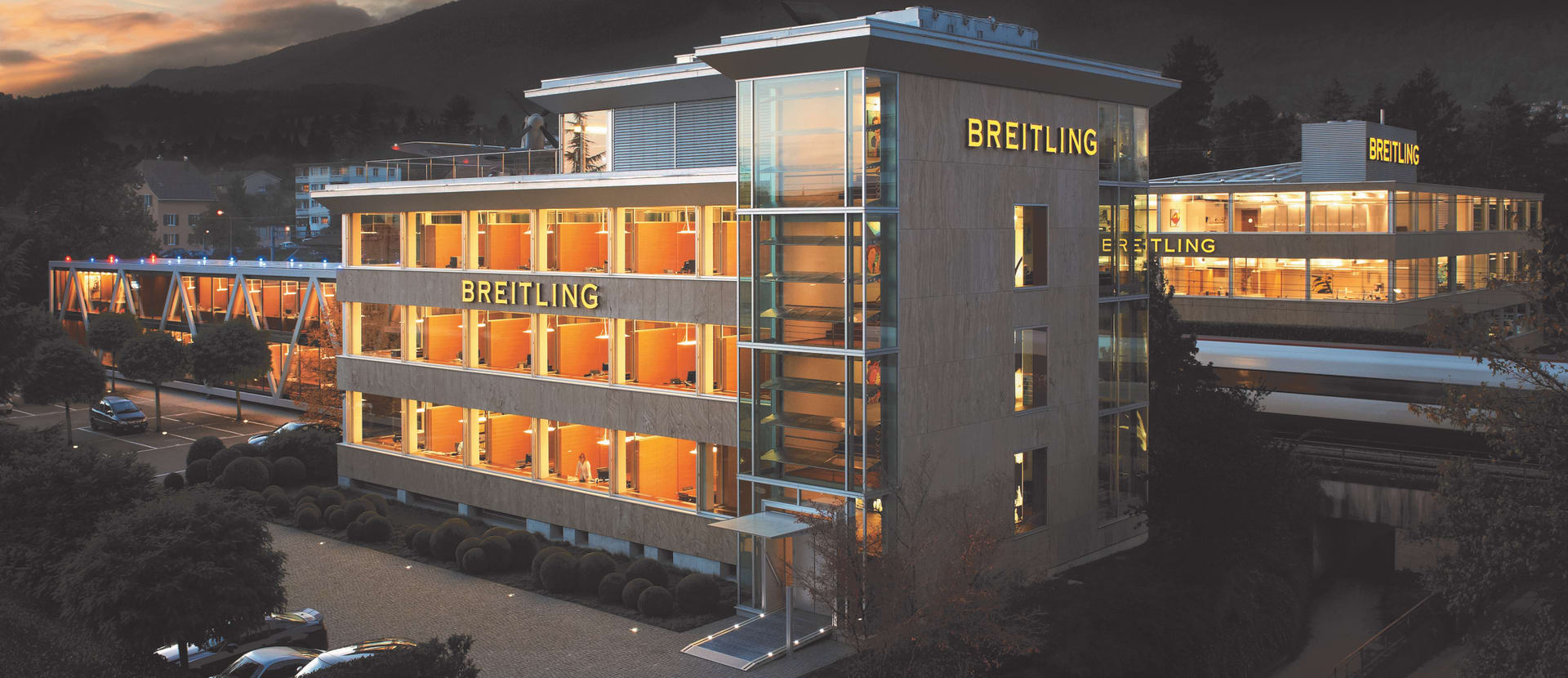 Director of Aftersales Services
Wilton

,

Connecticut

,

United States

After-Sales Services
Job description
Breitling U.S.A., Inc. ("Breitling" or the "Company") designs and creates high-precision timepieces with an uncompromising commitment to design excellence. Since 1884, Breitling has established a global reputation, playing a pioneering role in the development of the wrist chronograph. Renowned for its spirit of innovation, Breitling has earned a place of privilege in aviation, science, sport, and technology. Breitling manufactures its own movements in-house, and the quality of every watch is confirmed by its status as a Contrôle Officiel Suisse des Chronomètres (COSC)-certified chronometer, made in Switzerland. 
Position Summary:
The Aftersales Team at Breitling USA works to ensure a positive customer experience that supports retention and brand loyalty. The Director of Aftersales will be accountable for the leadership and performance of team members across technical and administrative functions. The Director of Aftersales works directly at the intersection of technical and business activities. This position is responsible to drive the after sales business, provide leadership across the workshop, spare parts, and administrative functions, while maintaining a strong connection with department heads. 


You are analytical and possess a great attitude and aptitude for learning. You are comfortable with financial management and P&L responsibilities. You are at ease with various IT tools/systems. You are pragmatic in managing escalations within legal guidelines. You are a dynamic leader, communicating clearly and effectively across teams. You are proactive and methodical, understanding the various inputs to the repair process. You effectively translate variations in repair activity and productivity into corrective action to maintain service delivery lead time.
Essential Duties and Responsibilities:
• Guarantee the service lead time and quality of repairs over time.
• Manage capacity (technical/non-technical resources) at each stage of the repair process, supported by a clear and shared decision-making process.
• Master the management of physical, system/ERP flows, and reports in order to identify any drift.
• Understand and anticipate the seasonality of the repair activity on different time scales based on repair and sales history.
• Develop skills and versatility of the technical resources available through appropriate training.
• Master the various mechanisms of the repair process (flow, work in progress, batches and transfer frequencies, priority management, date management, sequence of operations, standardization, etc).
• Ensure strict compliance with the application of the mechanisms (compliance with procedures, quality monitoring and technical guidelines according to defined standards).
• Identify opportunities for improvement and implement the corresponding improvement processes, including inter-market best practices.
• Ensure the maintenance of the workshop organization, as well as the facilities, equipment and tooling.
• Ensure daily monitoring of repair activity and performance (service rate, productivity and quality of repairs).
• Implement a decision-making process shared and understood by all teams to initiate the necessary corrective actions to maintain performance over time.
• Drive market communication across the decentralized network; work with local delegate(s) and monitor the activity of the network.
Job requirements
Qualifications: To perform this job successfully, an individual must be able to perform each essential duty satisfactorily. The requirements listed below are representative of the knowledge, skills, and abilities, required. Reasonable accommodations may be made to enable individuals with disabilities to perform the essential functions.
Education/Experience:
At least 5 years' experience working as an After Sales Service Manager / Director.
Excellent communicator. Multilingual is a plus.
 Ability to work independently and within a team - accountable for your own actions and able to act with both urgency and integrity towards both, personal and shared work goals.
Desire and drive to always be learning.
Excellent attention to detail, with ability to multi-task and manage deadlines at the same time.
Experience with recruitment.
Language Ability:
Excellent interpersonal and communication skills, both verbal and written.
Customer-focused attitude with high level of professionalism and ability to communicate across diverse groups of employees and departments.
Math Ability:
Proficient mathematical skills.
Reasoning Ability:
Ability to apply common sense understanding to carry out instructions furnished in written or verbal form.
Strong analytical and management skills.
Flexibility working with leadership and across all levels of the organization.
Ability to use appropriate methods to handle issues in a variety of circumstances.
Software Skills:
SAP experience is required.
Excellent computer software skills, requiring a high-level proficiency with Microsoft applications, including Word, Excel, PowerPoint, and Outlook.
Physical Demands:

While performing the duties of this job, the employee is regularly required to sit; use hands to hold, handle, or feel; reach with hands and arms; and talk and hear. The employee is occasionally required to stand; walk; climb or balance; and stoop, kneel, or crouch. The employee must occasionally lift and/or move up to 20-30 pounds. Specific vision abilities required by this job include close vision, distance vision, color vision, peripheral vision, depth perception, and ability to adjust focus. The physical demands described here are representative of those that must be met by an employee to successfully perform the essential functions of this job. Reasonable accommodations may be made to enable individuals with disabilities to perform the essential functions.
Breitling USA, Inc. is an Equal Opportunity Employer. All qualified applicants will receive consideration for employment without regard to age, sex, sexual orientation, gender identity, race, color, creed, religion, ethnicity, national origin, citizenship, disability, marital status, military status, pregnancy or any other legally-recognized protected basis prohibited by applicable law.
or
Apply with Linkedin
unavailable
Apply with Indeed
unavailable
Your application has been successfully submitted! We will get in touch with you as soon as possible.
Your application has been successfully submitted!