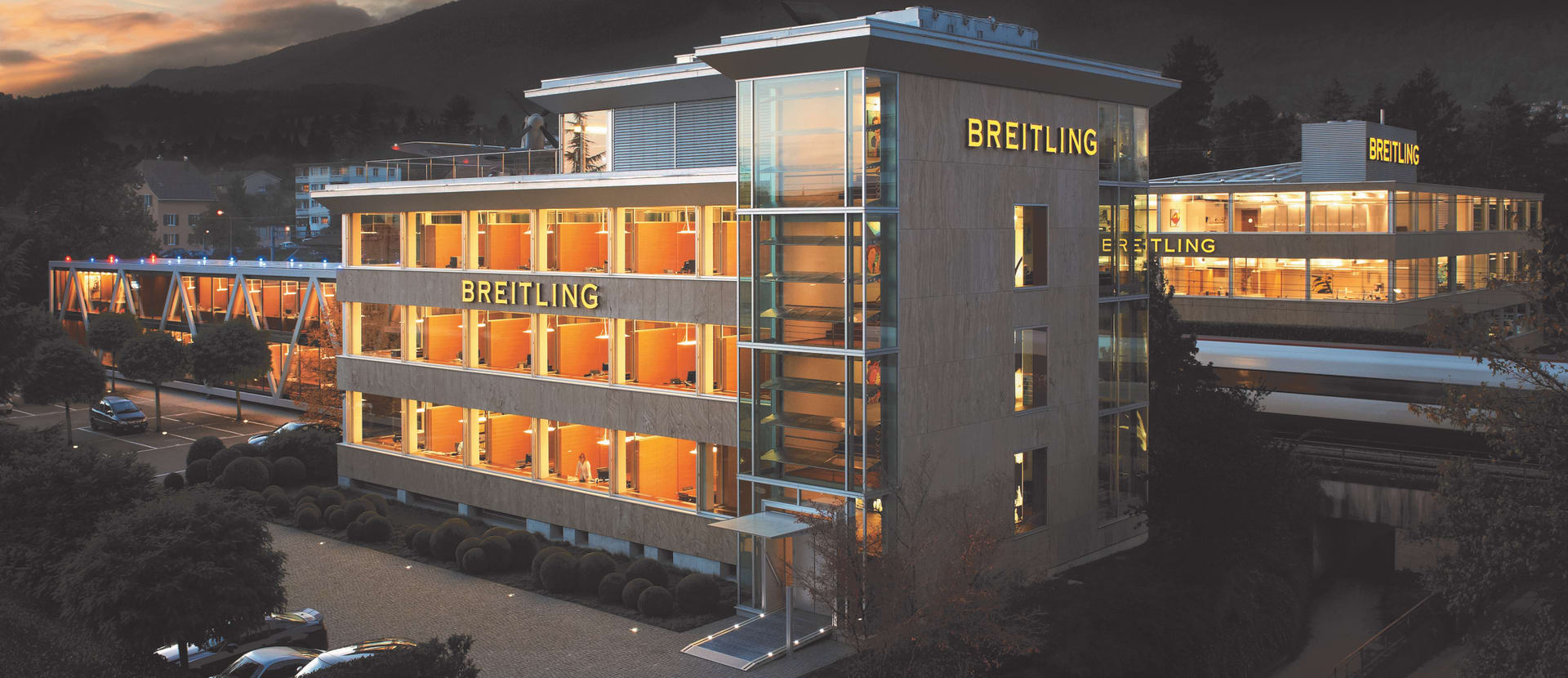 IT Infrastructure Project Manager
Grenchen

,

Solothurn

,

Switzerland

Digital & IT
Job description
Breitling stands apart from other watch brands with its focus on casual, sustainable and inclusive luxury. We are looking for an IT Infrastructure Project Manager to join our #Squad. This is an exciting opportunity for which you will be part of a dedicated Digital and IT team and will contribute actively to our legendary future bringing Breitling's IT infrastructure to state-of-the-art technology. The IT Infrastructure Project Manager will be in the IT Infrastructure and Security Team and will report to the IT System Engineering Lead. This position is based in Breitling's Headquarter in Grenchen/Solothurn in Switzerland with remote working capabilities. This role will be involved in the delivery of infrastructure projects related to business applications rollout, sites deployment and base infrastructure components evolution.
Main activities:
Delivery of infrastructure projects related to business applications rollout:
such as SAP, ECOM, etc., from initial design review - both Technical and Security - to activities planning, implementation, tests, documentation, transition to operations
Delivery of infrastructure projects related to sites deployment:
such as Boutiques, Offices all over the world, based on templates, with project rollout including global/regional/local resources requiring proper resources coordination both internal and external in different time zones
Delivery of infrastructure projects related to base infrastructure components evolution:
such as CDN, DNS, EMAIL, etc… with internal and external expert resources, those projects at the heart of the IT infrastructure will impact all company's activities
Delivery of project will be performed:
in compliance with the defined objectives, scope, deliverables, budget and deadlines of the project, while managing risks
with proper coordination of activities, resources and reporting
with a well-prepared, documented and smooth transition to operations
following all processes including design reviews, capacity planning, change management, preparation of implementation plan for the GO LIVE, etc…
Job requirements
You have strong leadership and communication skills, you are highly collaborative and adaptable working effectively across different teams and cultures with focus on achieving together as a team
You are a team-player, pragmatic, efficient, ability to work independently with minimal supervision, highly self-motivated and directed, with an excellent customer service attitude
You have an exposure and experience in Agile & Waterfall Project Management methodologies and DevOPS practices, with Knowledge of Jira & Confluence
Demonstrated capability to lead, break down & plan work of team, anticipate problems, oversee implementation of adequate solutions, and achieve results with team and other key stakeholders
Broad technical understanding of IT Infrastructure, IT Networking, IT Applications, IT Security, IT Architecture, Cloud Engineering etc. :
Cloud, Internet, CDN, WAN, LAN, Wifi, cabling, datacenters

Servers, PCs/Macs, IPads, AD, SCCM, MDM, InTune, Microsoft technologies
Domains, DNS, Firewalls, EMAIL, Backups.
Exposure and experience in the delivery of infrastructure projects related to :
SAP, ECOM, WEB business applications programs/projects rollout
Boutiques and Offices setup, retrofit, relocation of all over the world
Base infrastructure rollout/updates/migrations (DNS, EMAIL, Backup, …).
You have the ability to deploy standardized/templated solutions and to contribute to standards evolutions
Capacity and experience to produce effective and high-quality documentation from the beginning of the project so that to ensure a smooth transition from project to operations
Ability to work after hours, over the weekend and in the specific time zones corresponding to the Breitling subsidiaries across the world
Fluent English. Knowledge of German/French is a plus
At Breitling, we are:
Entrepreneurially-minded
Doers and results-driven
Innovative thinkers
Explorers and experimenters
Ethical and inclusive
Inspired by heritage and craftsmanship
or
Apply with Linkedin
unavailable
Apply with Indeed
unavailable
Your application has been successfully submitted! We will get in touch with you as soon as possible.
Your application has been successfully submitted!